Text Messages
Have you ever considered using the SMS tracker to know who your spouse or children are texting with? Are you interested in the contacts of your young kids, unable to openly come up and check the phone? Monitor your child's phone calls to prevent communication with the wrong people. PanSpy provides you with a chronological log of all incoming and outgoing calls. Review the time stamps and information on your child's calls.
Get Started

View Demo
WITH PANSPY YOU CAN:
View a complete record of all sent and received SMS.

Check the sender's information.

View time and date stamps.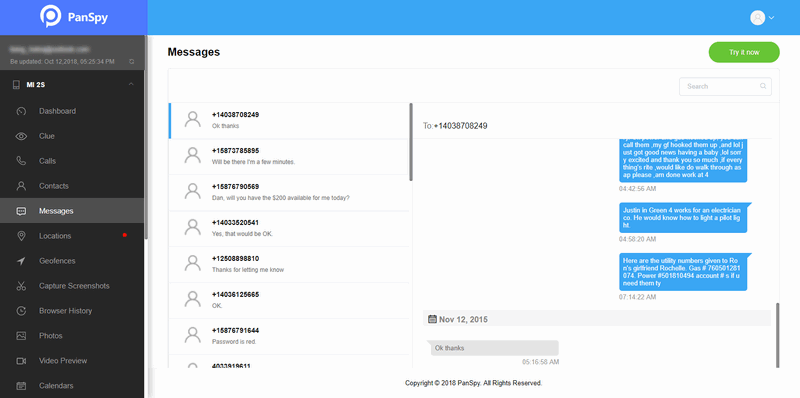 Why will you find this feature useful?
As a parent, knowing who your children are chatting to via text messages can alleviate your concerns about what they are getting involved in. After all, you don't want them exchanging SMS with any wrong sorts of people or hiding dubious boyfriends, do you? The PanSpy SMS tracker is a perfect, comprehensive solution for these concerns; it gives you easy and full access to SMS activity of your child's phone.
Try the PanSpy text spyware today and get rid of the lingering doubts for the sake of satisfying your basic safety concerns!